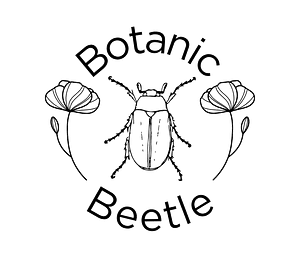 Stained Glass Art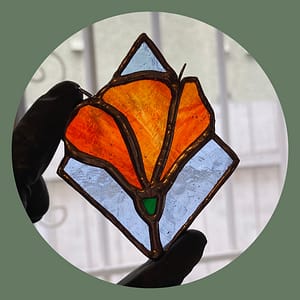 News And Events
Location:
Coffee Cycle – 1632 Grand Ave, San Diego, CA 92109

Time:
Saturday, December 9th 2023
9AM – 1PM PT

Location:
Art Produce Garden – 3139 University Ave, San Diego, CA 92104

Time:
Saturday, December 16th 2023
3PM – 6PM PT
Handling And Care
The metal in your stained glass piece contains lead (60% tin 40% lead solder). Please wash your hands after handling, and keep away from little ones and pets.
When your stained glass piece was created, it was given a patina finish and coated in protective carnauba wax. Patina will naturally dull over time and may occasionally show a bit of corrosion (white crust). To care for your piece, buff the metal and glass with a microfiber cloth or paper towel to bring it back to a shine. Avoid the use of cleaners or water, since this may damage or further dull your patina.
About The Artist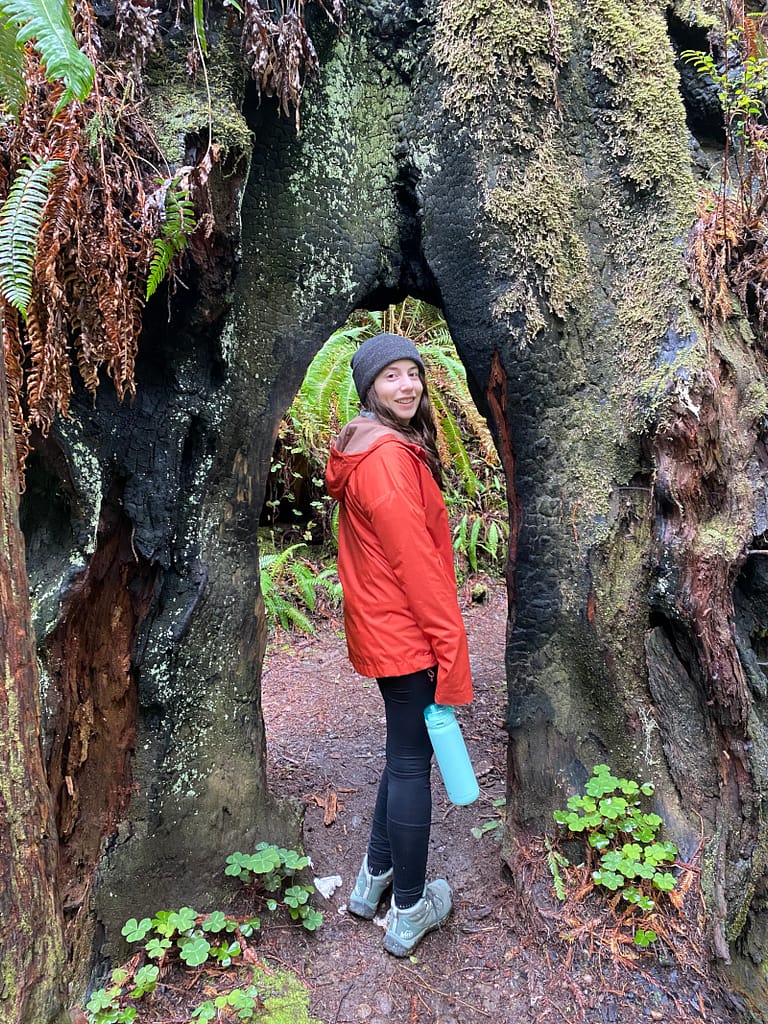 Hi, I'm Libby! I was born in Western Massachusetts, and relocated to San Diego in order to experience a different part of the country (and let's be honest: to have great weather and go outside pretty much any time I want without having wet feet). Since childhood people have assumed I'd be an artist when I grew up, but I really faked them all out by working as a research scientist for nearly a decade before taking the leap. Surprise, everyone! You were right after all!
I'm constantly inspired by nature, so I focus my work on real and imagined wonders I'd like to see on a hike or in my garden. My ultimate goal is to bring a smile to your face with a special piece you find beautiful, weird, or silly in a way you just love. I hope you enjoy my work, and that you see a really cool bug sometime soon 🙂